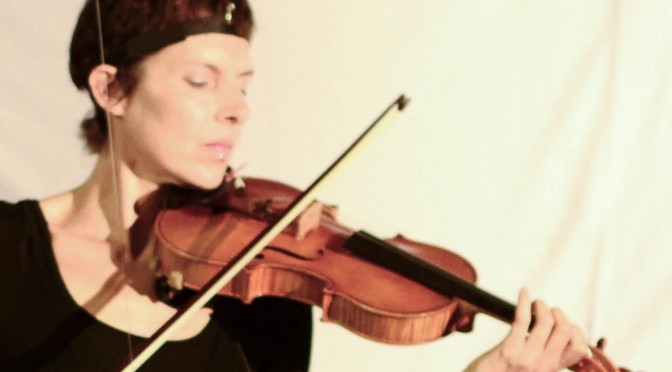 Étudie le violon au conservatoire de Sienne et les arts plastiques à l'académie of Fine Arts à Carraca.
En tant qu'interprète, elle joue des œuvres pour orchestre symphonique ainsi que le répertoire de musique de chambre classique et contemporain.
Parallèlement à son travail d'interprète, elle développe son propre langage avec le violon.
Elle a été invitée dans les festivals internationaux comme Fabbrica Europa (Italie) 1996, Total Music Meeting, Berlin (Allemagne) 2002, Real Time Music Meeting, Hamburg (Allemagne) 2002, Fruits de Mhère, Brassy (France) 2003, Contemporaneamente, Lodi (Italie) 2003, Brückenmusik, Cologne (Allemagne) 2004, Instabile Festival, Pisa (Italie) 2004.
Actuellement, elle travaille sur une composition commandée par le festival de musique contemporaine Grabenfest à Vienne pour l'ensemble Klangforum à Wien.
Depuis 1996, elle est invitée avec le clarinettiste Esther Lamneck pour intervenir autour de la musique improvisée auprès du New Music and Dance Ensemble pendant les cours d'été.